Change Print Settings Using the Page Setup Dialog
To invoke the Page Setup dialog, click the Page Setup...

button on the Print Preview's toolbar.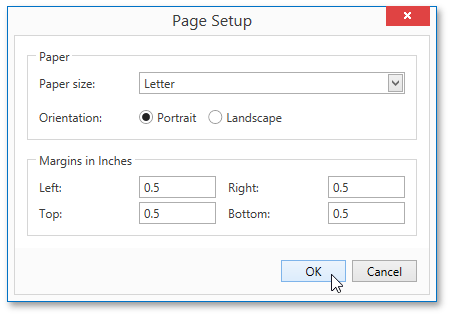 The Page Setup dialog allows you to do the following.
Change the paper size using the dedicated drop-down.
Select page orientation (Portrait or Landscape).
Specify page margins by entering the required top, left, bottom and right page margin values into the appropriate editors.
Note
If you're working with a document that was loaded from a file, the Page Setup button on the toolbar is disabled.