Protect Worksheet Ranges
In a protected worksheet, all locked cells are read-only. However, you can unlock certain ranges for users who provide the correct password. You can also specify user accounts and groups who can edit specific ranges without a password.
To accomplish this task, invoke the Allow Users to Edit Ranges dialog. On the Review tab, in the Changes group, click Allow Users to Edit Ranges.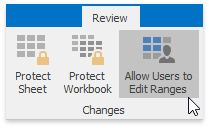 The Allow Users to Edit Ranges dialog is shown in the picture below.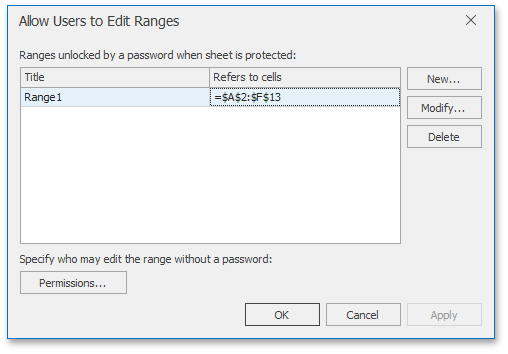 Click the New... button to display a dialog to specify the worksheet range and password, as illustrated below.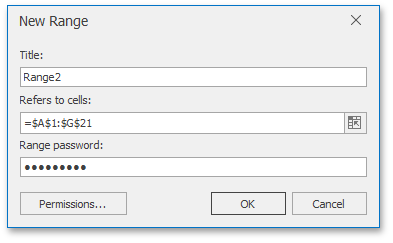 The Permissions... button allows you to specify Active Directory users and groups.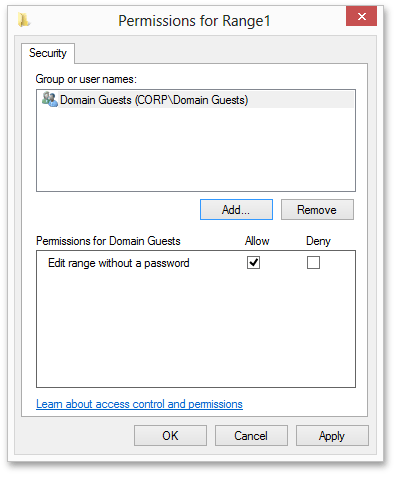 After all required permissions and password-protected ranges are specified, apply protection to the worksheet to activate permissions as described in the Protect a Worksheet document.
When attempting to edit a cell content in a protected range for which a permission is specified, you will be prompted for a password if your user account is not listed in the Permissions dialog for that range or if the account does not belong to the user group listed in that dialog.