Page Navigation
Use the grid's pager to switch between pages.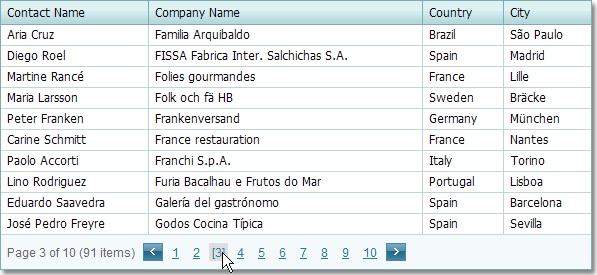 When data is grouped, rows that belong to one group may be displayed on different pages. This occurs when the number of rows contained within a group exceeds the maximum number of rows that can be displayed on a page. In this instance, to indicate that rows belong to a group, the image is displayed within the top data row(s). Hovering over this image displays parent group rows.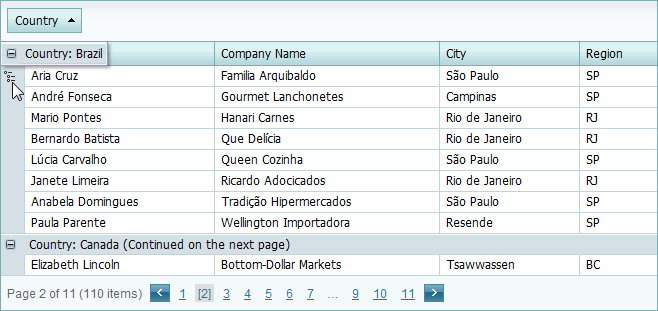 To change the number of data items (rows) displayed within a grid, click the Page Size menu and select the needed number of rows per page.