Change Foreground Color
To change the text color, do the following.
Select a portion of the text you are going to process.
Click the Fore Color button, and select the color from the invoked color selector.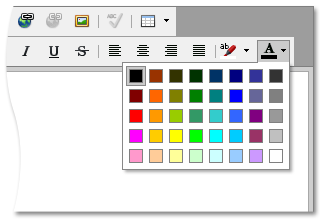 To type text with the specified fore color, select the color via the

button. To stop formatting, select another color.