Show Horizontal Ruler
The horizontal ruler is used to align text, graphics and other elements in a document. It also controls the width of table columns and the horizontal spacing of paragraph margins, columns and tabs.
The horizontal ruler is shown on the Text Editing Surface. To hide the ruler, select the View tab and click the Horizontal Ruler button in the Show group.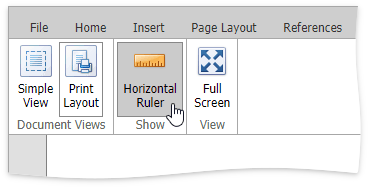 To show the ruler again, click the same button.