Format As Table
Do the following to convert a range of cells to a table with its own style:
Select the cell range.
In the Home tab's Styles group, click the Format As Table drop-down button and select the style.

A Format As Table dialog box appears.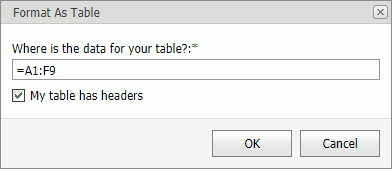 Select the My table has headers checkbox if your table has headers and click OK.