Freeze Panes
You can lock specific rows or columns to display this area while scrolling the worksheet.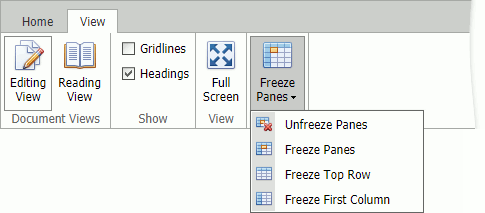 The Unfreeze Panes command cancels the applied freezing.
The Freeze Panes command freezes columns to the left of the selected cell(s) and rows above the selected cell(s).
The Freeze Top Row command freezes the top row.
The Freeze First Column command freezes the first column.