Find and Replace
The Spreadsheet allows you to search for specific data in the current worksheet. To perform a search, on the Home tab, in the Editing group, click the Find button or press CTRL+F.

The Find dialog will be invoked.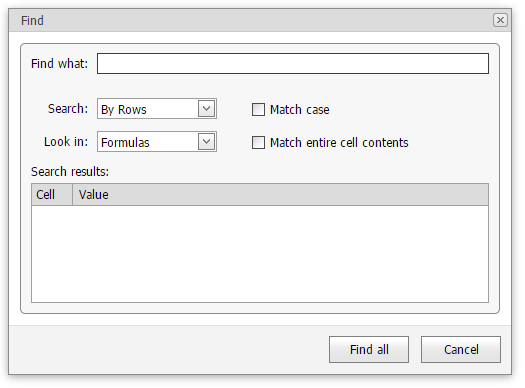 In the Find what field, enter the text or number you wish to find, and click the Find Next button to start the search. To define the direction of the search, in the Search field, select the By Rows or By Columns drop-down item. In the Look in field, select Values (to search cell values only) or Formulas (to search cell values and formula expressions, excluding the calculated results). To perform a case-sensitive search, select the Match Case check box. To restrict the search to the entire cell content, select the Match entire cell contents check box.