Data Inspector
Data Inspector is a dialog window that displays raw and aggregated data.
Overview
To invoke the Data Inspector window, click the "Inspect Data" button

in the dashboard item caption or select the "Inspect Data" context menu item.
Aggregated (Displayed) Data
The data shown as Aggregated is retrieved from the dashboard item's data storage.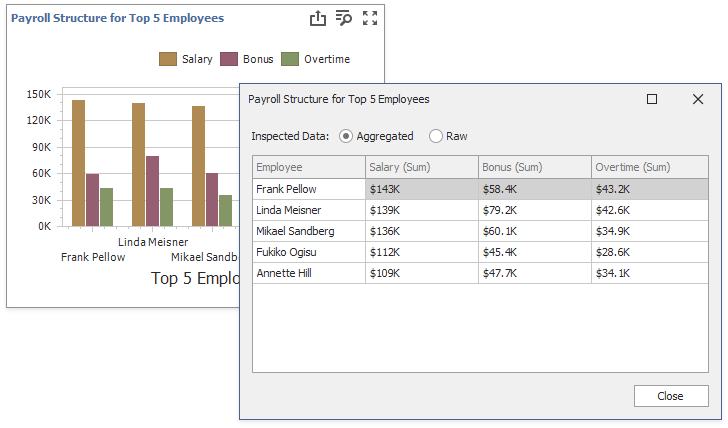 The columns are:
Raw Data
Raw data is the dashboard item's underlying data.
Raw Data: