Print Preview for WPF
The documents in this section provide information on the capabilities of the Print Preview, which is used to display an interactive document preview.
The Print Preview provides a toolbar and menu that contain commands related to document viewing, navigating, exporting and printing. It also provides the Document Map for navigating throughout a document using bookmarks, the Parameters panel for editing report parameters, the Search panel for locating required data, etc.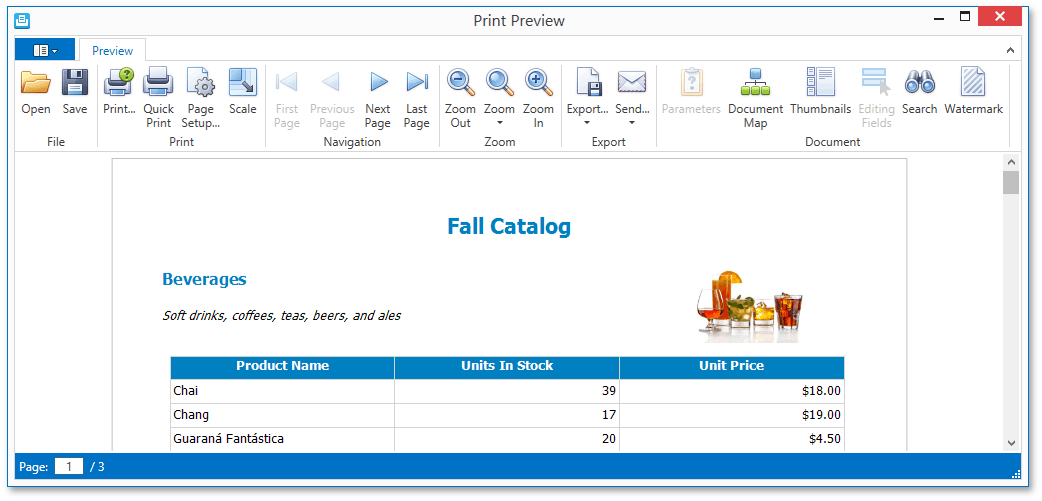 File Management
Printing and Page Setup
Navigating
Interactivity
Zooming
Passing Parameters
Watermark
Exporting